Welcome to The Un Club!
You don't have to be a member to wear my unique cycling apparel, just a desire to look and feel good.
Cycling is the ultimate combination of technology and style and your apparel should reflect those qualities, whether you are testing your strength and endurance on a tough climb or just watching the world go by at your own pace.
Before your next ride, see what The Un Club has to offer!
Amy Woods,
Designer of The Un Club
SALE!
All Jerseys Only $55
+ Free Standard Shipping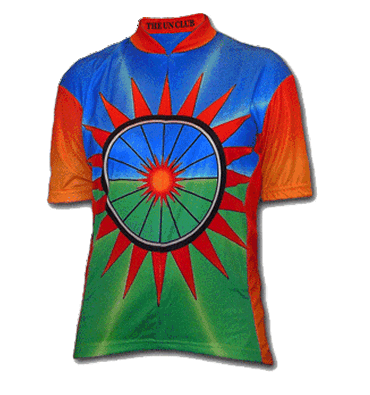 Website created by Amy Woods of adesigntech.com
All material contained in this website are property of Amy Woods.
For more information, please contact amy@theunclub.biz